What LifeLong is all about
At LifeLong Family Dentistry our name stands as a testament to the scope of our practice.

We are here to service our patient's dental needs from their first visit through their entire lifetime.

To that end we provide comprehensive care in all phases of dental care. From routine, periodic, preventative visits to comprehensive full mouth rehabilitation we are ready to serve you.

Rather than bore you with a laundry list of the procedures available, we suggest you call us to set up an appointment where we can discuss your specific needs and how we may help you.

If you would like answers about specific dental conditions or treatments, please explore our patient education section.
Our Core Values
To treat all of our patients with respect, courtesy and dignity, in a comfortable and caring environment.
We will provide a patient centered treatment experience. By listening to our patients' needs and desires we will be able to provide treatment solutions to achieve those goals.
To consistently provide the greatest value in dentistry. By utilizing the best dental technologies and materials, along with local artisan laboratories, we give our patients the best quality at a reasonable cost.


To always provide dental care that we would be proud to have for ourselves and our families.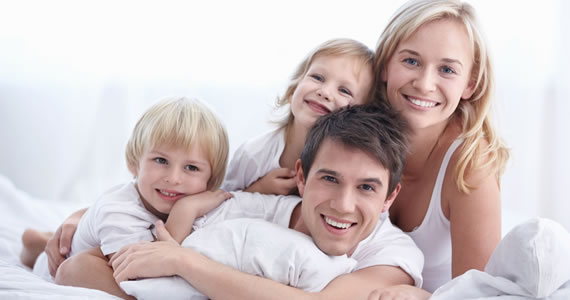 The Truth About Tooth Decay!!
Contrary to popular legend you can't brush cavities away.

As children we are constantly bombarded with the message that if you brush your teeth you won't get cavities. Unfortunately, this is simply not the case. The process of tooth decay is a complex, bacterial driven ordeal, which brushing alone will not solve.

A cavity is formed when a specific bacteria, Streptococcus mutans, ingests carbohydrates. Strep. mutans is a very common microbe and is found in most peoples' mouths. The bacteria will ferment the carbohydrate and as a by product produce acids that attack tooth structure. Click here for the full article on The Truth About Tooth Decay!!


Dr. Long grew up in Canton, Michigan and attended John Glenn High School. He completed a B.S. in Biology at the University of Detroit in May of 1988. He attended the University of Michigan School of Dentistry where he completed his D.D.S. degree in May of 1992. Dr. Long completed a General Practice Residency at The Ohio State University in June of 1993.

Following his residency Dr. Long returned to the University of Michigan School of Dentistry as an Adjunct Instructor. His duties were to provide instruction for students in the principles of direct restoration and crown and bridge dentistry. Since 1996 Dr. Long's career has been entirely focused on private practice dentistry.


Dr. Long is deeply devoted to professional development and to that end is active in organized dentistry as a member of; The American Dental Association, The Michigan Dental Association, The Detroit District Dental Society, The Academy of General Dentistry, and The Detroit Dental Study Club.

While all dentists are required to continue their education, Dr. Long seeks the best instructor in continuing education, frequently traveling around the country to expand his dental knowledge. A resident of Grosse Ile since 2005 with his wife and daughter, Dr. Long is active with the Rotary Club of Grosse Ile and St. Thomas Lutheran Church.
"I first met Dr. Long before he had the opportunity to take over LifeLong Family Dentistry. My dental issues were literally a matter of life or death when I first sought treatment. Dr. Long was able to place me in the best position possible by managing my oral care pending multiple organ transplants. Albeit I was quite ill and scared, he made me feel as comfortable as possible and this was not easy to do. He is caring, knowledgable, friendly, compassionate, and professional. I'm not sure I'd know what I would have done or where I might be, had I not met Dr. Long."

"LifeLong Family Dentistry has the friendliest people! I'm so happy a friend recommended I make an appointment since I was looking for a new dentist. I couldn't be happier with the care I received."

"I've been a patient of LifeLong Family Dentistry for years. And, for years they've been taking such great care of me. Thanks to all of you at LifeLong!"